Hi There, Creative Mastermind.
Let's create your coveted piece of marble furniture.
Journal
Join us as we peek inside exciting homes, talk to inspiring people and take you behind the scenes of MarmoMarmo.
The Marble Map
Marble can be found throughout Italy - from North to South. But where can you find Calacatta Viola? And is Giallo Siena really from the foothills of Siena? Find out below.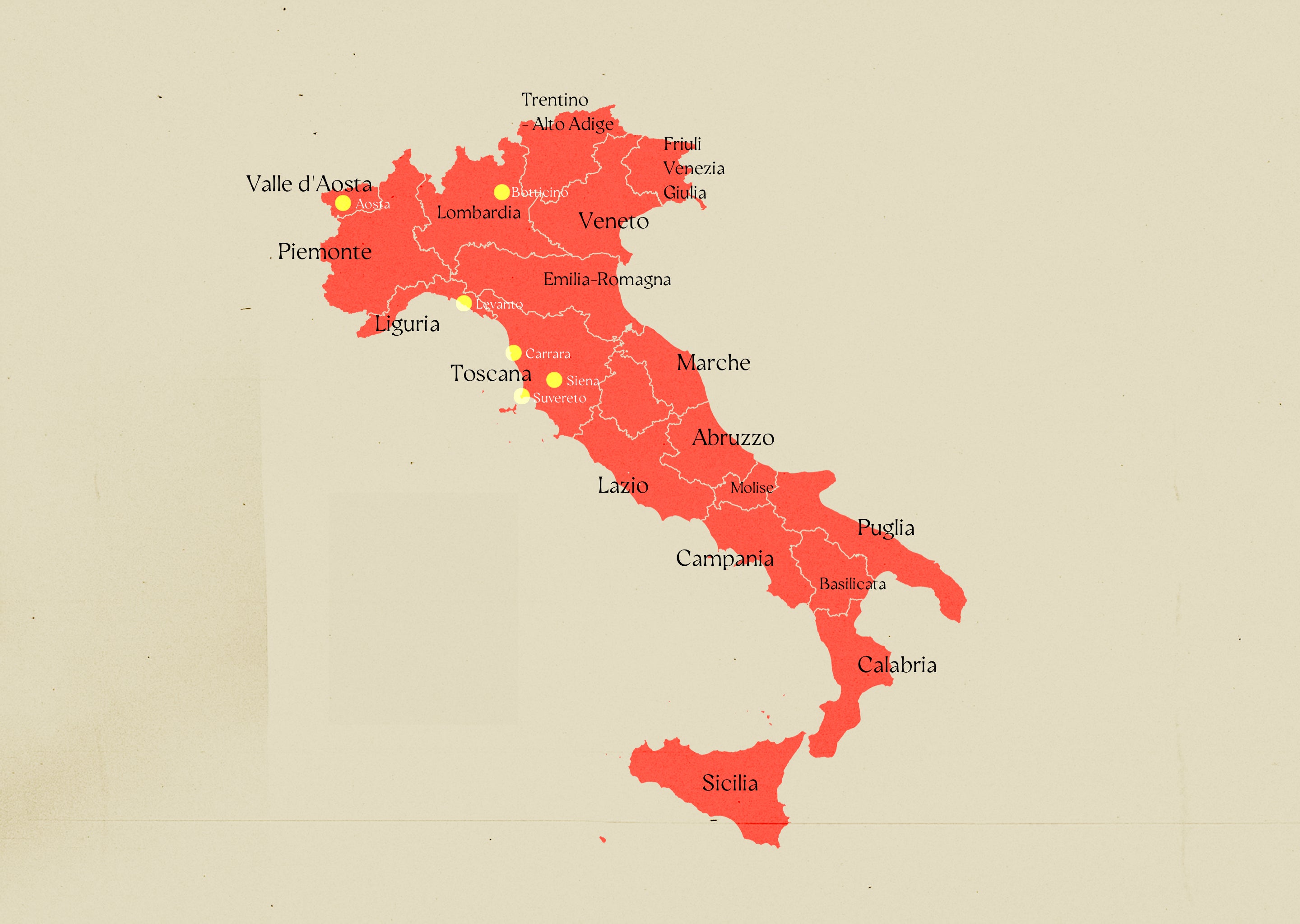 ←
→