kitchen tabletops, abstract marble dreams and everything in between
Special Projects
Looking to create something extraordinary?
Whether it's a countertop for your new kitchen or a twisting marble base for your table, we'll take you from the drawing board to final delivery at your home.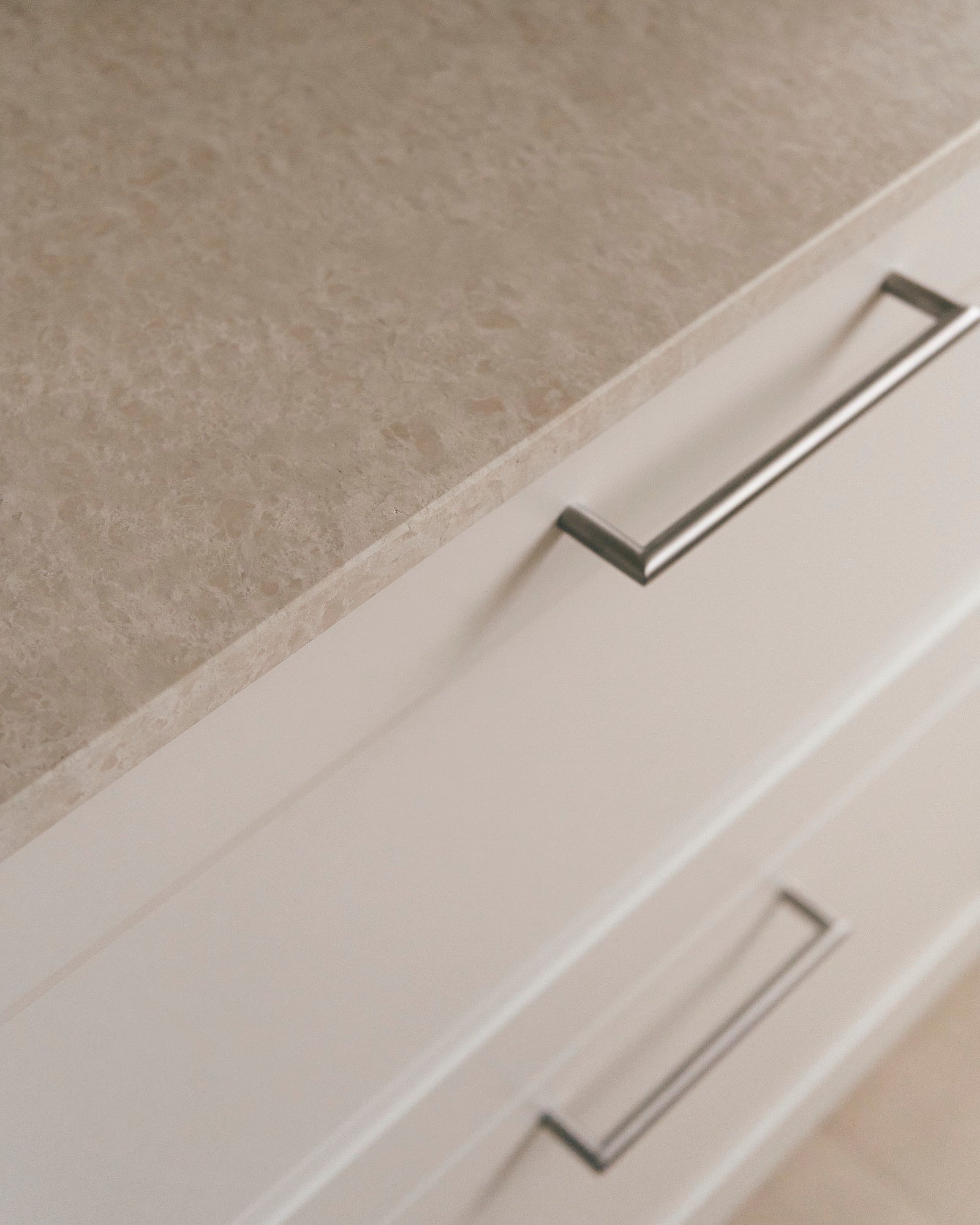 Project: New Tabletop
Join us as we step inside the home of Joakim Bukdal, owner of Cranks & Coffee. When renovating the apartment in Copenhagen, Joakim chose a Botticino Classico countertop to add warmth to the kitchen.