Marble can be found throughout Italy - from North to South. But where can you find Calacatta Viola? And is Giallo Siena really from the foothills of Siena? Find out below.
The White Carrara Marble is characterized by a homogeneous ground paste with brilliant granules with a color ranging from white to greyish with shaded gray veins that cross it in a discontinuous way. This material lightens over time, losing the water that has accumulated inside it due to capillarity.
Quarried in Carrara's Fantiscritti area, Bardiglio Nuvolato is a fine-grained, deep grey, cloudy Marble, highly appreciated for its elegant, luxurious, and bright properties. With a wide range in both color and veining, Bardiglio is a classic Marble.
This classic marble is named "wildflower" in Italian. Fior di Bosco is a special kind of warm grey marble with delicate white and cream, almost golden, veining, and quarried in Tuscany just south of the famed Carrara marble quarries.
Botticino Classico has been extracted for over two thousand years. Initially by the Romans and later by local workshops as "material for artistic use", in public buildings of the city. In more recent times, Botticino marble has been used for the construction of the Altar of the Fatherland in Rome, the White House in Washington, the Statue of Liberty, and the Central Station of New York City. Botticino Classico is a natural beige stone with unique intense brown veins standing out as elegant and refined.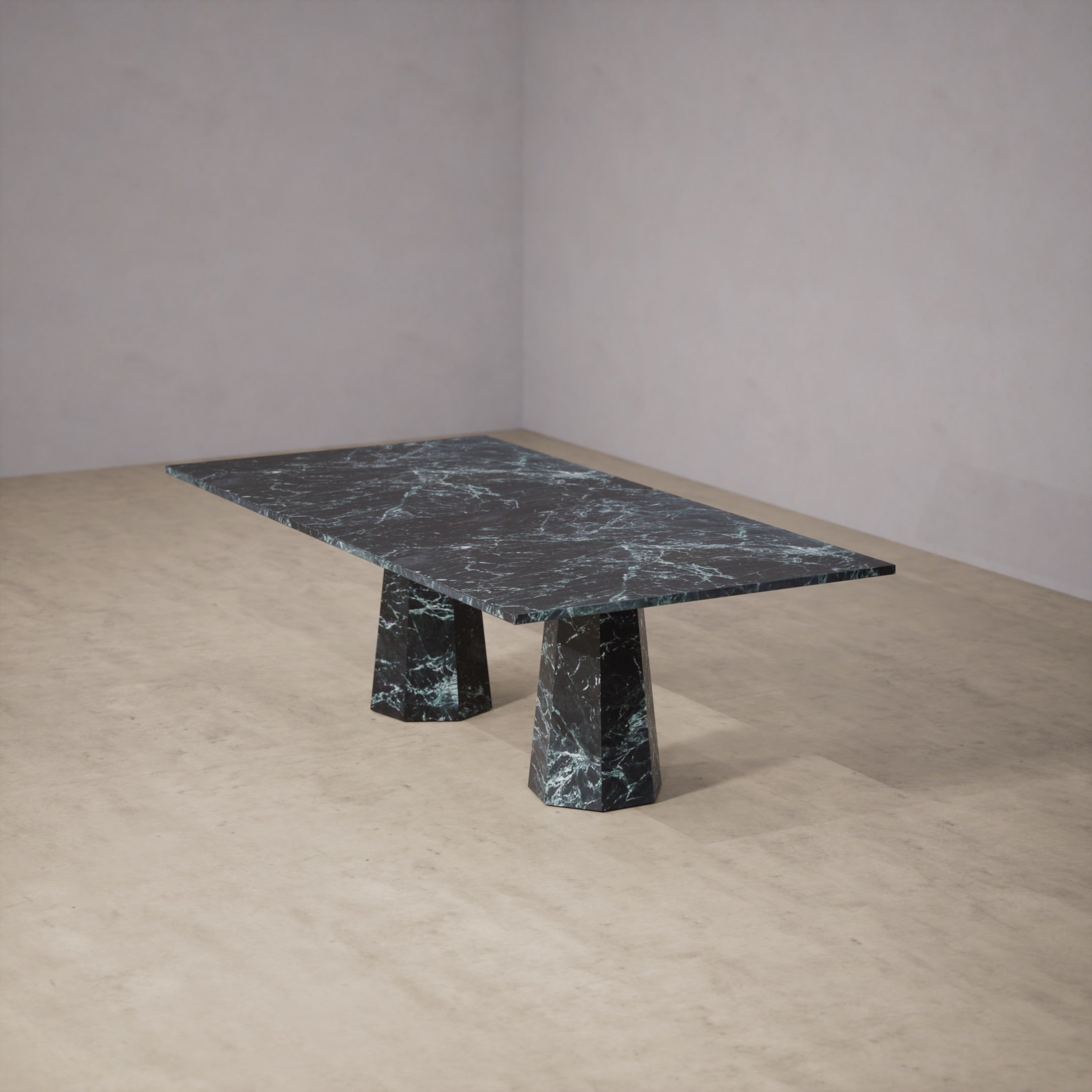 Verde Italia is an elegant Italian marble extracted from the quarries of Val d'Aosta on the Italian-French border. The green stones represent shreds of oceanic crust that emerged after the collision between Africa and Europe caused by movements of the tectonic plates. Verde Italia varies in color from dark green to light green with evident veins and white spots.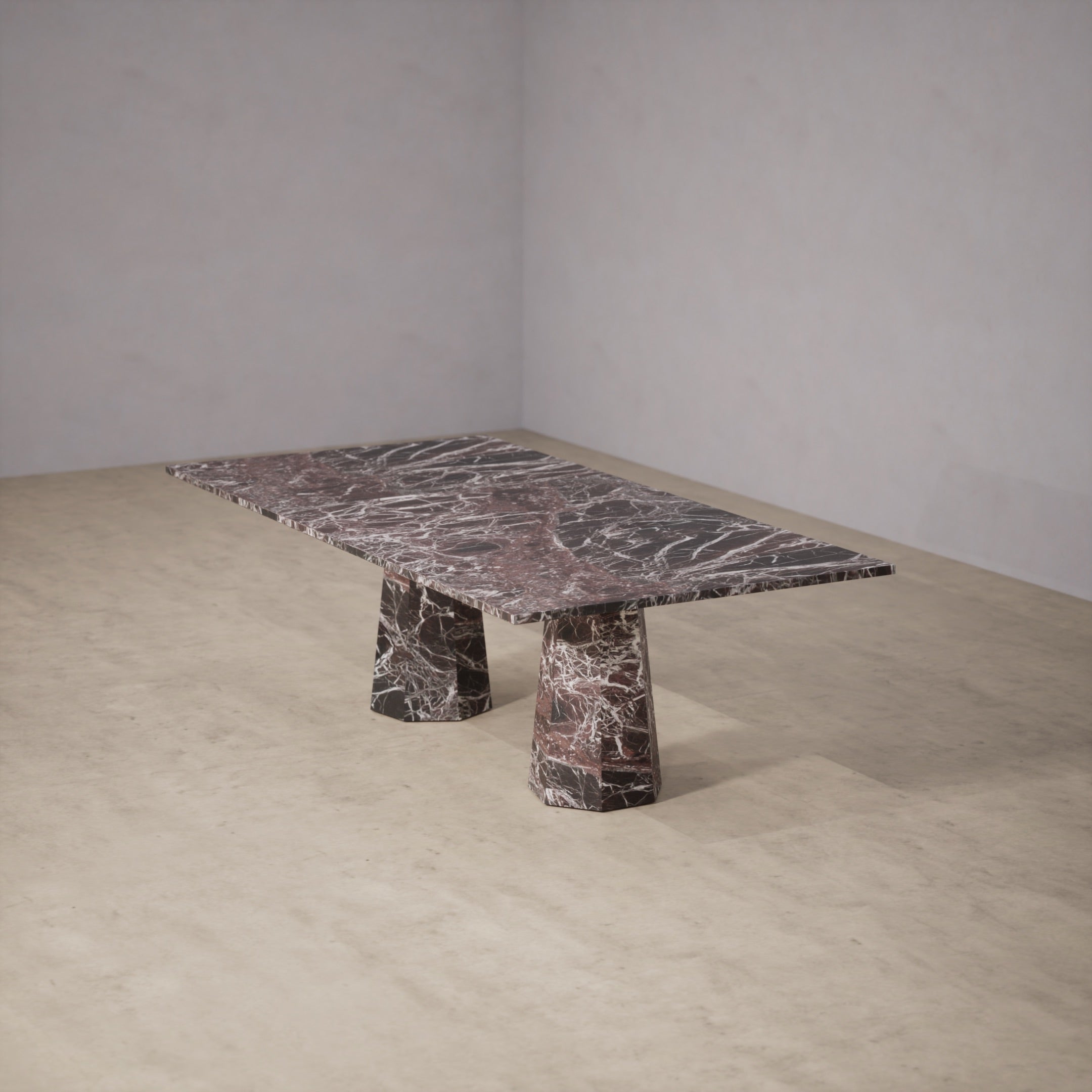 Rosso Levanto is a rare variety of Italian marble with a red-purple color already used by the Romans. The background of this stone is characterized by a predominantly reddish pigmentation, due to the presence of iron oxides, on which a striking and dense interweaving of glossy white veins stands out. This variety of red marble is extracted in Liguria, mainly in the municipality of Levanto, from which it takes its name, and in the neighboring municipalities of the coast of La Spezia and in particular in the area of Levanto and its surroundings.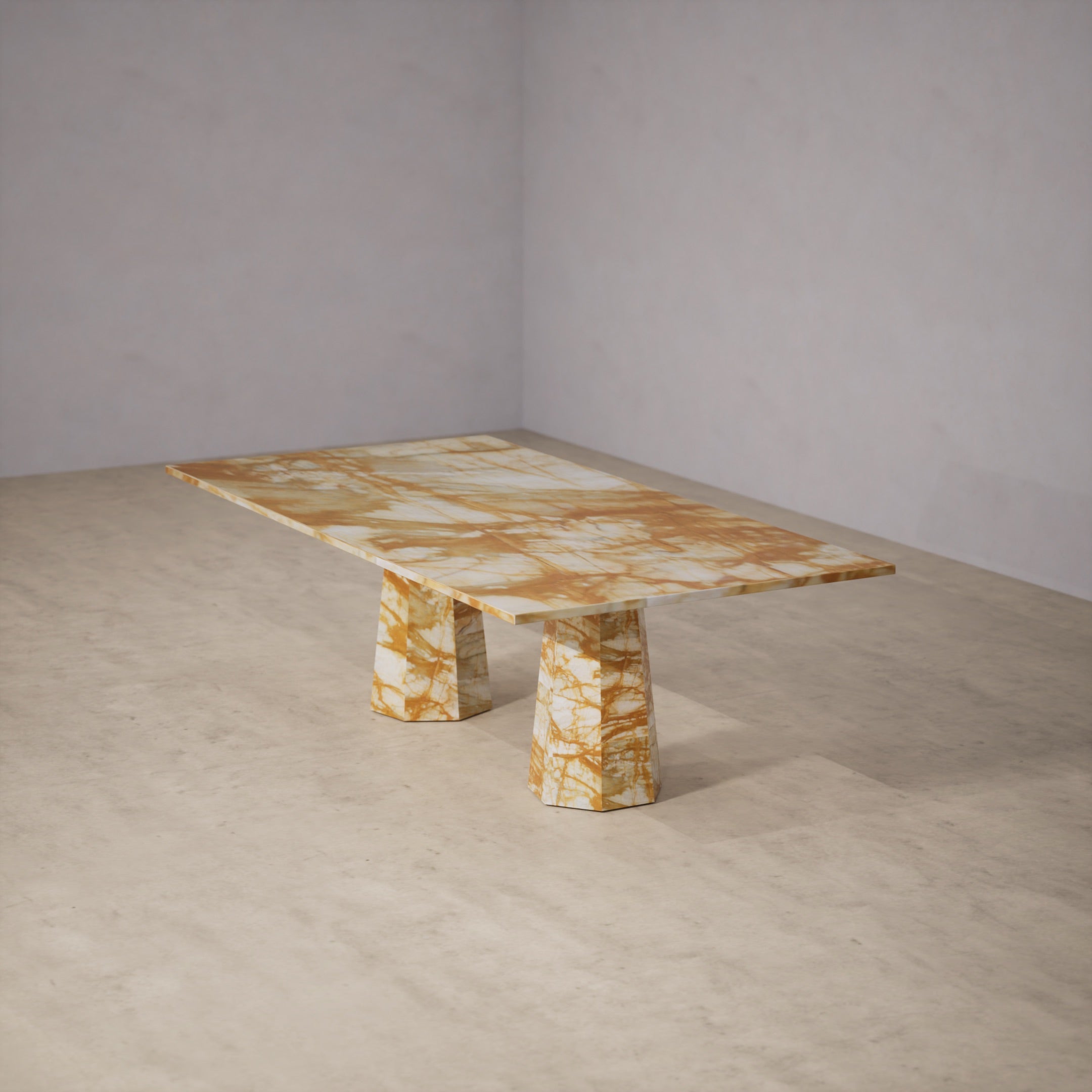 The yellow marble of Siena is extracted from the rolling hills which are made up of rocks formed over the past thousand years as a result of the movements of the earth's crust. The mesmerizing yellow marble is not only used to create furniture; it was first used in the Cathedral of Siena and later the Cathedral of Florence.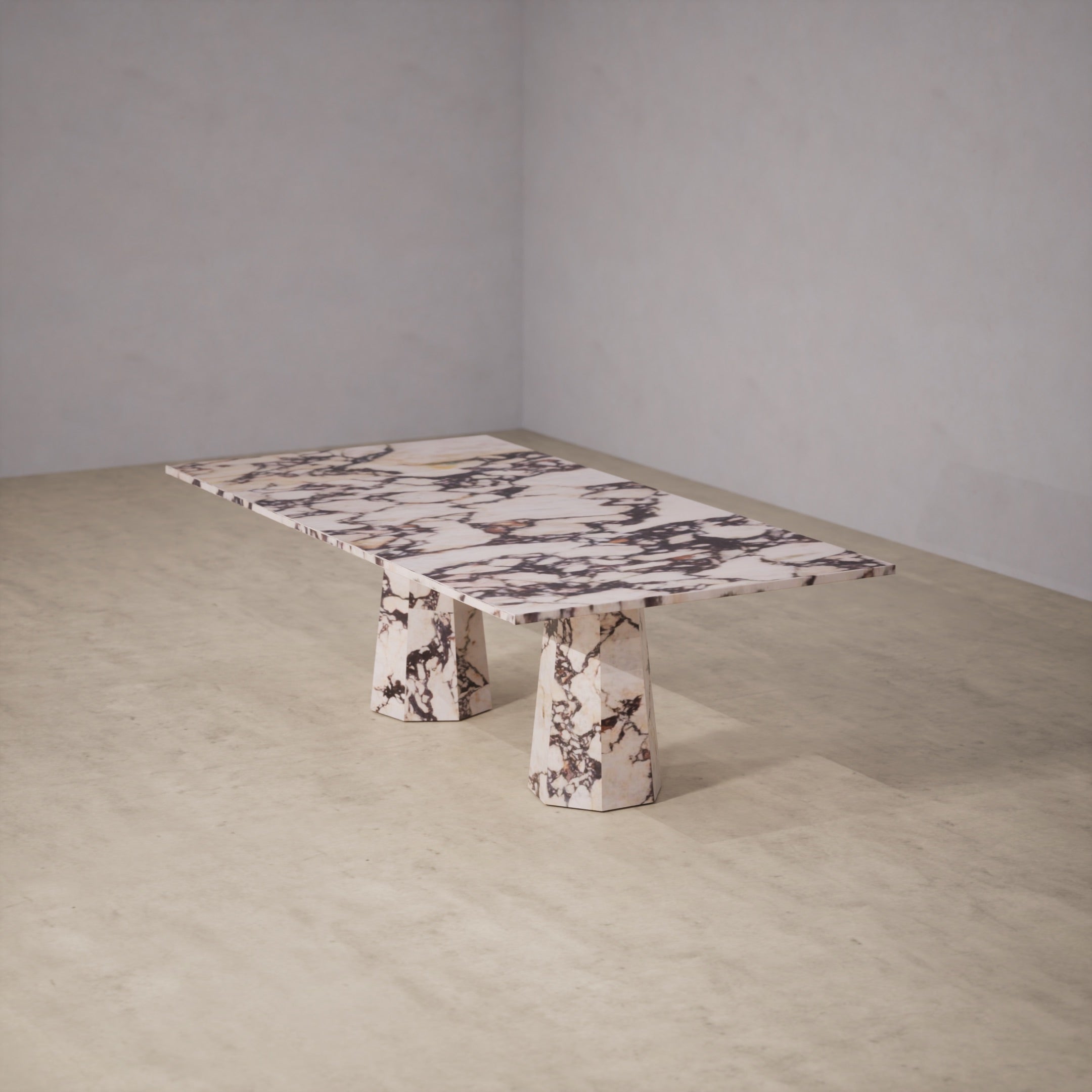 Hailing from one of the oldest quarries in Italy, Calacatta Viola is one of the most sought-after types of Calacatta slabs available with a fantastic, purple-veined marble. Elegant white and creamy-hued background with purple veins and shades, which is vivid and unique.
Also from the Tuscan stone capital of Carrara, Calacata Vagli marble is one of the most precious materials that are extracted from the quarries. A very versatile and valuable marble, Calacata Vagli is characterized by a white background beautifully crossed by golden and pastel brown veining, which makes this stone stand out.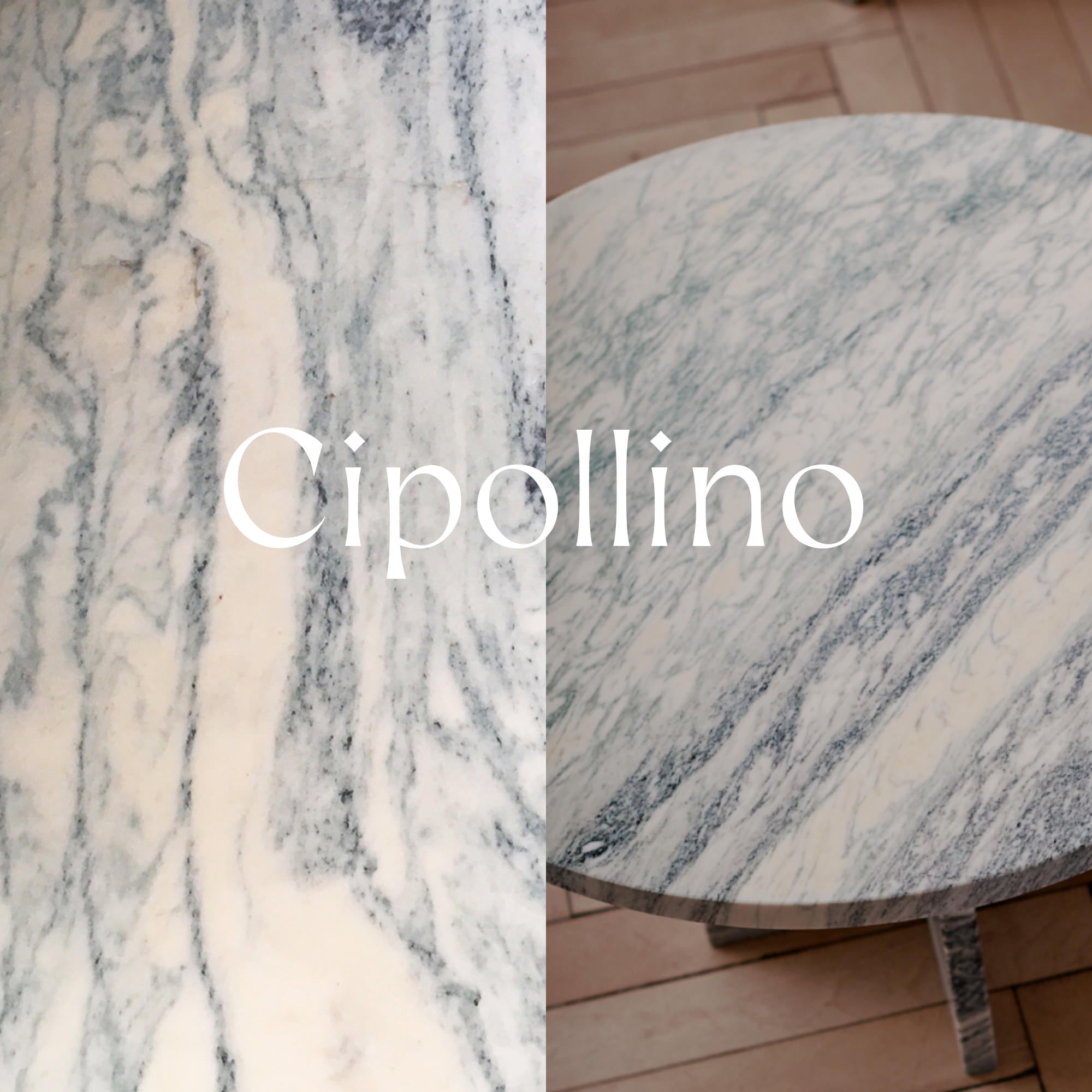 The beautiful Cipollino marble, widely used throughout antiquity for its unparalleled quality, is quarried in Carrara. The unique green-beige coloring, with strips and swirls of white and grey, evokes the fine layering of an onion, which leads to its name: Cipollino, or "little onion," in Italian.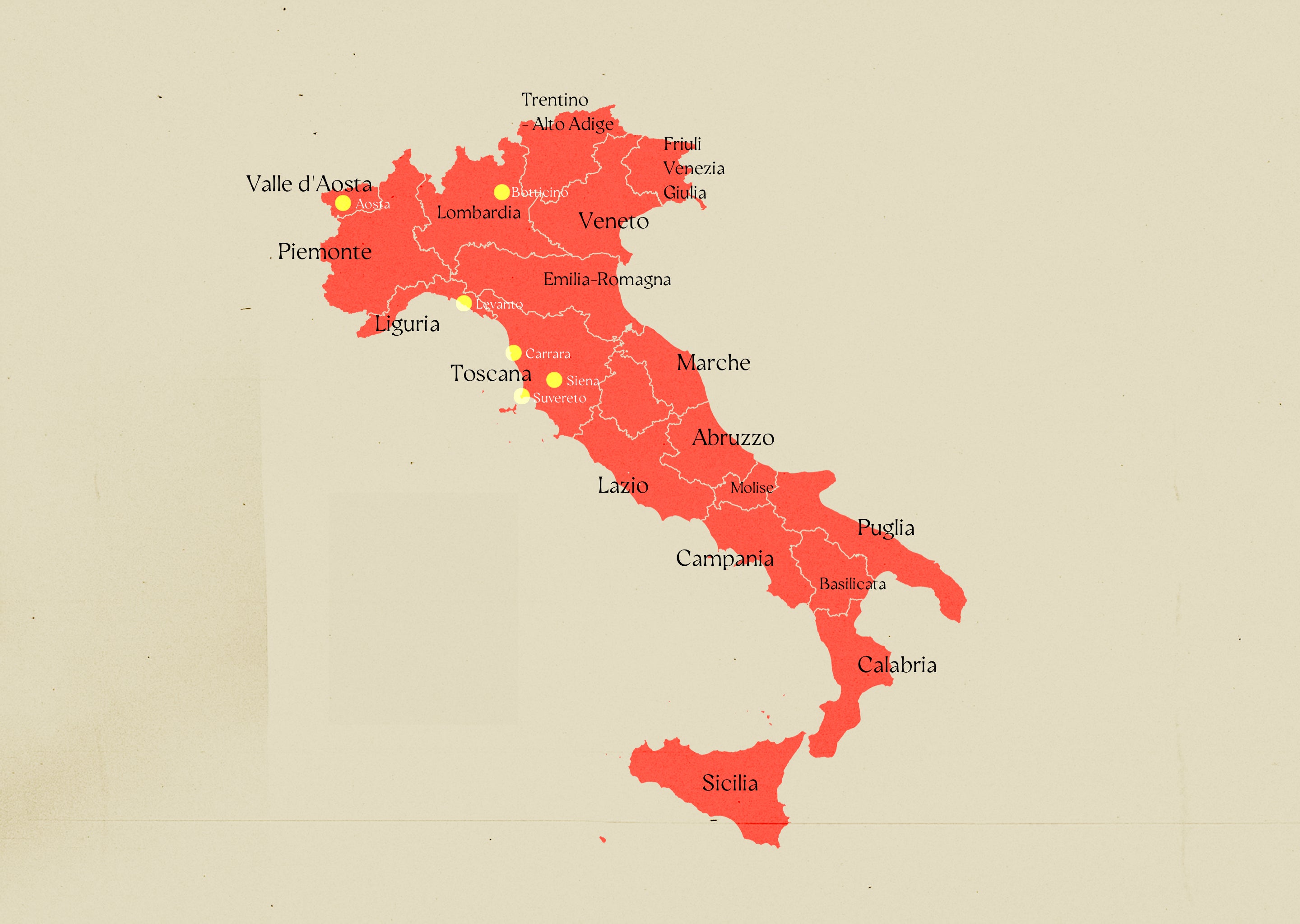 ←
→